The 2 Jims
Two people who have been the biggest inspirations in my life have been Jim "Hoppo" Hopkins and Jim Stynes.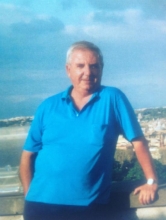 Hoppo was a distinctly unique character who had one of the kindest hearts imaginable. Hoppo did not judge you, whether you were a young kid needing a hand or a senior company executive, he would treat all individuals the same. He was one of the most caring blokes you will ever meet and the world was certainly a much better place with him around. The legacy he will leave is a clear message to us all; to help someone if you can. Hoppo spent his life warming to people's interests and needs, making them feel good about themselves and was extremely giving of himself like few others. (30/10/1945 – 10/04/2013)
Jim Stynes was a prominent Irish footballer who was best known for his career as a professional AFL footballer with Melbourne Football Club. After his football career Jim co-founded the Reach Foundation and believed there is greatness in each and every one of us. He not only encouraged us to see this for ourselves, but supported over half a million young Australians to recognise this for themselves, too. (23/04/1966 – 20/03/2012)
Both Jims were sadly taken by cancer but lived life to the fullest. They recognised the most important things in life which were family, friends, and helping others!
 "It's not what LIFE does to YOU but what YOU do to LIFE that COUNTS"